2023 Artist Livestream Series
The much-anticipated Artist Livestream Series returns in 2023, where we'll take you behind the creative scenes with your favorite Zippo artists once again and offer their original, limited-edition lighter designs. In addition to spotlighting both new and returning creative partners, we'll also introduce you to some of Zippo's incredibly talented in-house artists for the very first time! Join us throughout the year as we dive into the artistic processes of some of the most prolific visual artists in the world today and get early access to their incredible Zippo designs.
Friday, September 15th
12:00 p.m. ET

Director of Design, WOODCHUCK USA
As director of design for WOODCHUCK USA, Nathan Bennet is able to bring ideas to life not only through the thousands of custom wood products he designs every year, but also through Woodchuck USA's Buy One. Plant One.® program, which plants a tree for every single product sold. Since joining the company in 2018, Nathan has found the perfect outlet for his creativity while honoring his love for the outdoors.
Tune in on Friday, September 15 at 12:00 p.m. ET for a conversation with the artist behind numerous Zippo x WOODCHUCK USA lighter designs, followed by the release of his exclusive 2023 Artist Livestream Series lighter.
Friday, August 18th
12:00 p.m. (noon) ET

Artist
World-renowned fantasy artist Anne Stokes has enchanted audiences for decades with her sometimes romantic, often otherworldly and always magical designs and illustrations. Even when reimagining classical themes or subjects, her inventiveness and originality are infused into the characters, scenery and motifs she creates. Join us on Friday, August 18th at 12:00 p.m. ET for a conversation with Anne followed by an exclusive product drop you won't want to miss.
This Lighter Design Has Sold Out
Wednesday, June 21st
3:00 p.m. ET

Graphic Designer, Zippo Manufacturing Company
Cassie Pfaff joined Zippo in 2021, bringing her innate sense of design and a love of the natural world to Zippo's Creative Services team. As the daughter of an artist and a designer, Cassie was surrounded by creative influence from a young age and went into her family's advertising business after specializing in photography in college. In her work, Cassie combines her formal education with a virtual lifetime of artistic expression, often drawing inspiration from Greek mythology, Eastern European folklore, alchemy and anything that gives light to the human condition. Join us on Wednesday, June 21 at 3 p.m. ET for our second spotlight on one of Zippo's incredible artists, which will conclude with the release of Cassie's exclusive Artist Livestream Series design.
Wednesday, May 17th
3:00 p.m. ET

Lead Designer and Illustrator, Zippo Manufacturing Company
John Eggleston first joined Zippo in 2011 as a contract artist, and it was only three months before he simultaneously fell in love with the work and was offered a permanent position in Zippo's Design Center. In the years that followed, he deepened both his appreciation for and mastery of fine art through immersive transdisciplinary studies. As a self-taught artist with color vision deficiency, John's extensive studies helped him to enhance his understanding and application of color theory and continue to inspire and inform his work on a daily basis. Join us on May 17 at 3:00 p.m. ET for our first of many livestreams with Zippo's internal artists and get earliest access to John's original lighter design, which debuts exclusively during this year's Artist Livestream Series.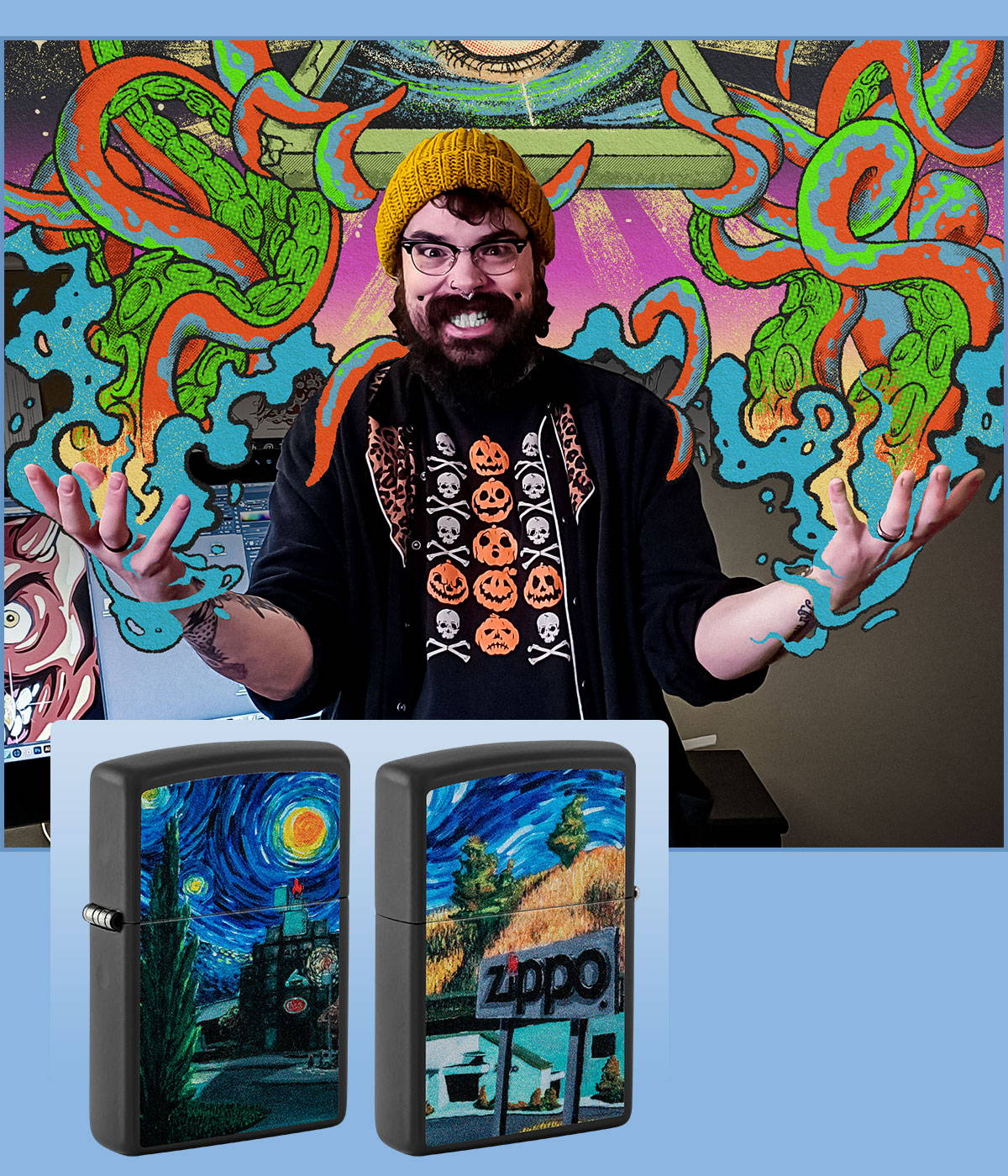 This Lighter Design Has Sold Out
This Lighter Design Has Sold Out
Wednesday, April 19th
3:00 p.m. ET

Counterculture Painter and Illustrator
Specializing in fantastical and countercultural art, Sean Dietrich's signature style has earned him recognition as one of the biggest artists in the cannabis space. His extensive portfolio includes 16 books, dozens of murals at bars, restaurants and tech-company headquarters and hundreds of commissioned pieces, and Zippo is thrilled to collaborate with him for our 2023 Artist Livestream Series and a special-edition product launch. Join us for a personal session with Sean Dietrich on Wednesday, April 19 at 3 p.m. ET and catch his original Zippo design!
For more visit:
Wednesday, March 22nd
3:00 p.m. ET

International Marine Wildlife Artist
As the world's premier marine wildlife artist, Dr. Guy Harvey flawlessly depicts thrilling encounters with underwater subjects in brilliant color and exquisite detail. His unique artistic style is the result of thousands of up-close interactions over the course of his life and career, which he has dedicated to studying, protecting and capturing the beauty of the ocean and its inhabitants. Tune in on Wednesday, March 22nd at 3 p.m. ET for a deep dive into Guy's artistic process followed by the launch of his 2023 Artist Livestream Series design!

For more visit:
facebook.com/DrGuyHarvey
instagram.com/drguyharvey
twitter.com/DrGuyHarvey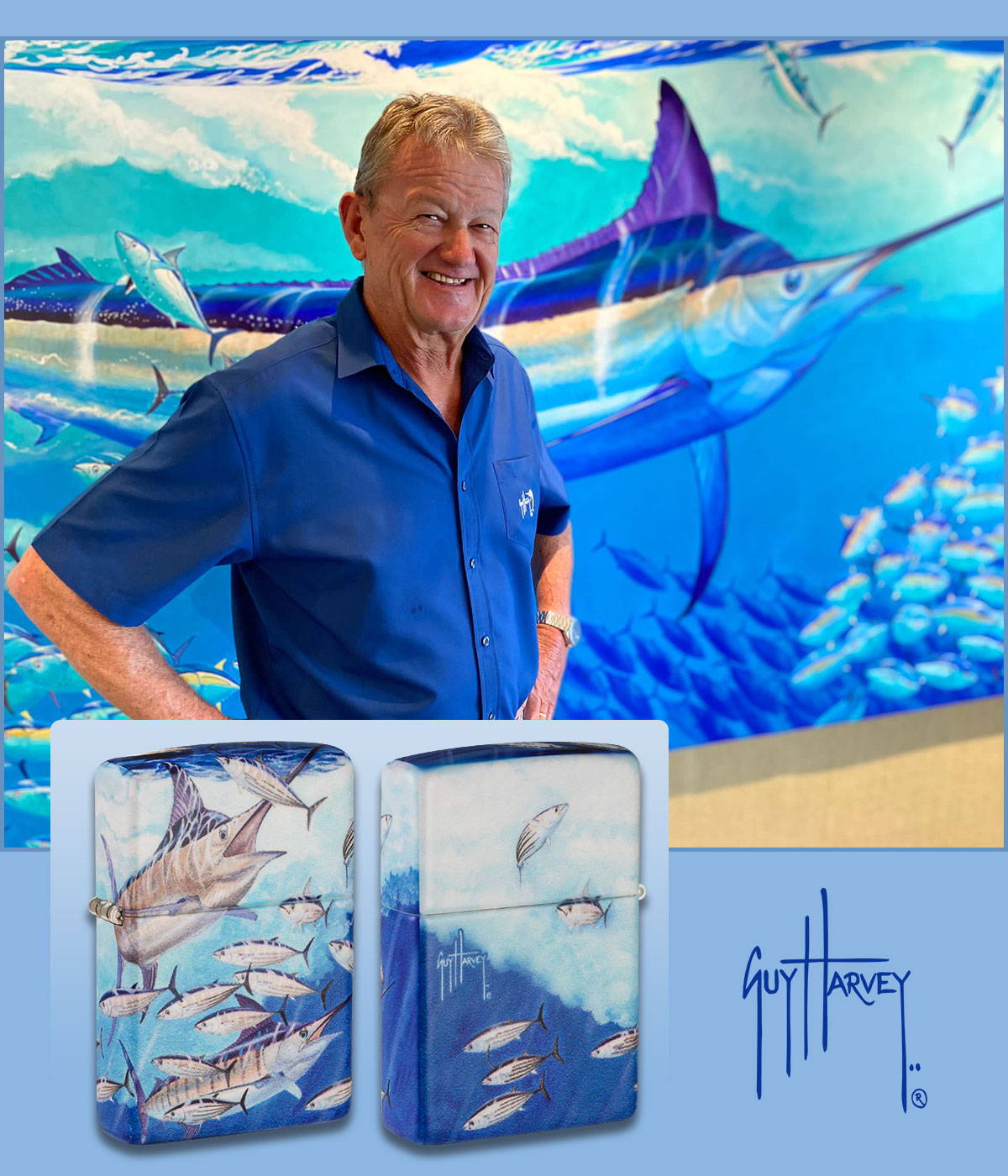 This Lighter Design Has Sold Out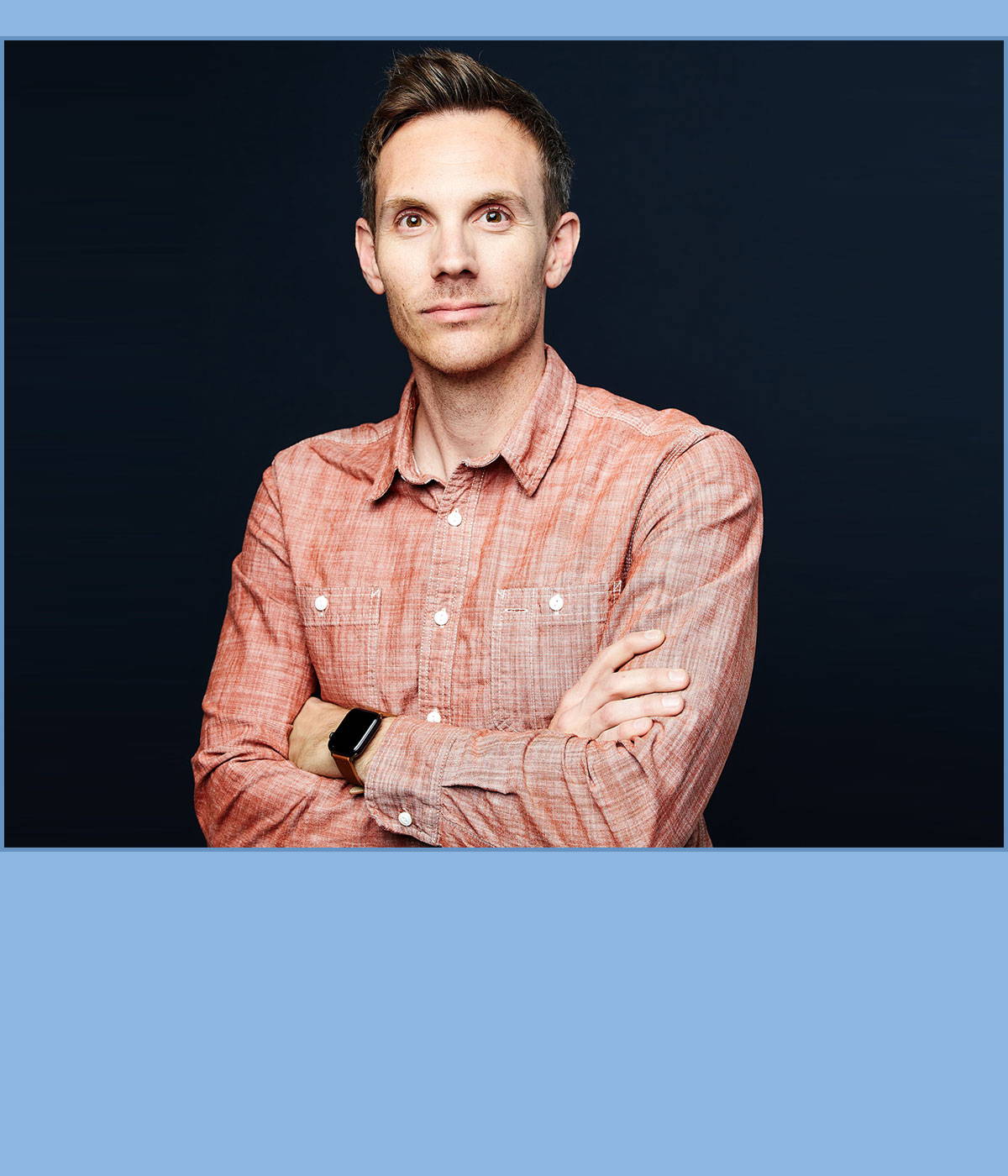 Host, 2023 Artist Livestream Series
Danny Jordan is an award-winning author, media producer and host and has produced and directed over 200 hours of primetime major network and cable television programming, including Extreme Makeover Home Edition, MasterChef, Deal or No Deal, Biggest Loser and Storage Wars, to name a few.
Along with creating the hit iHeartRadio podcast, The Broadway Cast, Danny is also a cohost of the #1 ranked Christmas podcast in the world, Christmas Countdown.
Follow Danny on Instagram @dannyjordan
Zippo is thrilled to welcome Danny to the 2023 Artist Livestream Series, where he'll sit down with some of Zippo's new and veteran creative partners, discuss their artistic processes and reveal their original Zippo designs!
For more visit:
instagram.com/dannyjordan