Sushi Design
SKU: 49181-093754
---




---
Slim Lighter
Classic Lighter
1935 Replica Lighter
Vintage Lighter
1941 Replica Lighter
Armor Lighter

'One Box' with

silver foil lid

'One Box' with special

'Vintage' I-card

'One Box' with

silver foild lid
---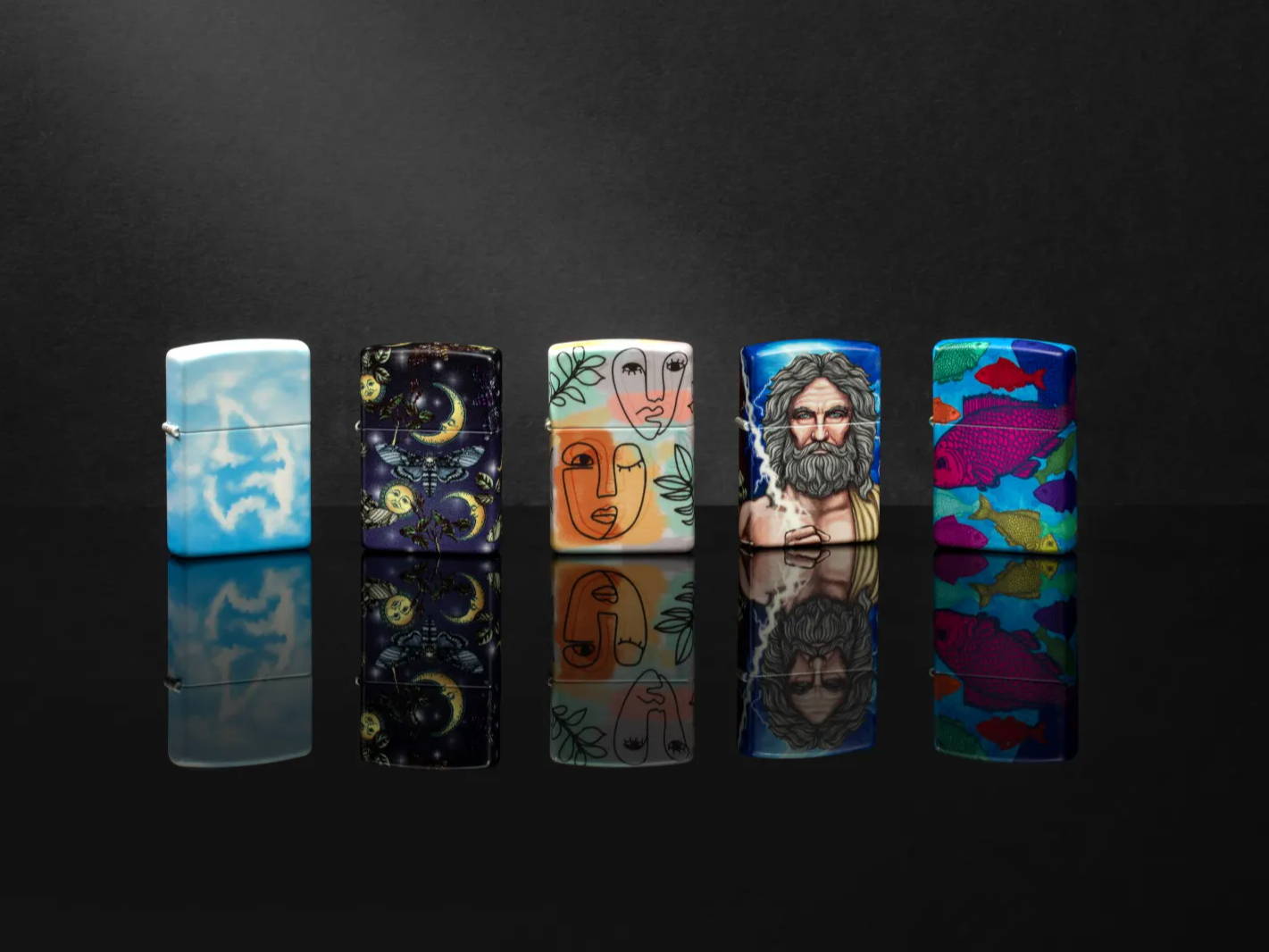 About the Web Debut Lighters
The collection of web debut lighters are designed specially for our fans and featured first on zippo.com! These fun, trendy lighters feature subjects and elements that our fans have asked for. When combined with Zippo's signature processes, these new designs form a unique collection of stunning lighters. Click here to Shop Now!
All Zippo windproof lighters are American made in Bradford, PA.
---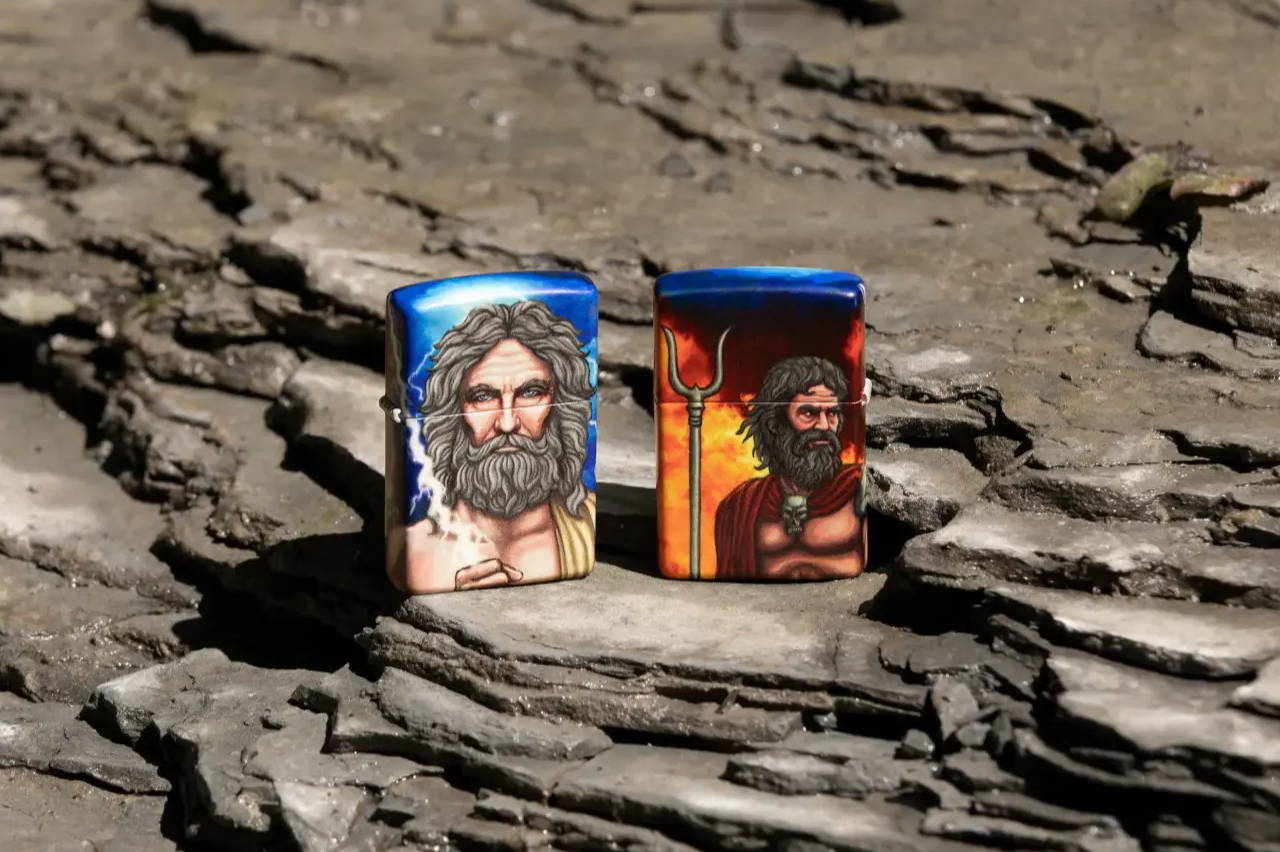 Zeus and Hades duke it out in this epic battle of the gods. The 540 Color design features the sparring siblings in stunning detail and vibrant color on all sides of this mythological masterpiece. The entire scene is treated with our Glow-in-the-Dark finish, so the duel continues even in the absence of light.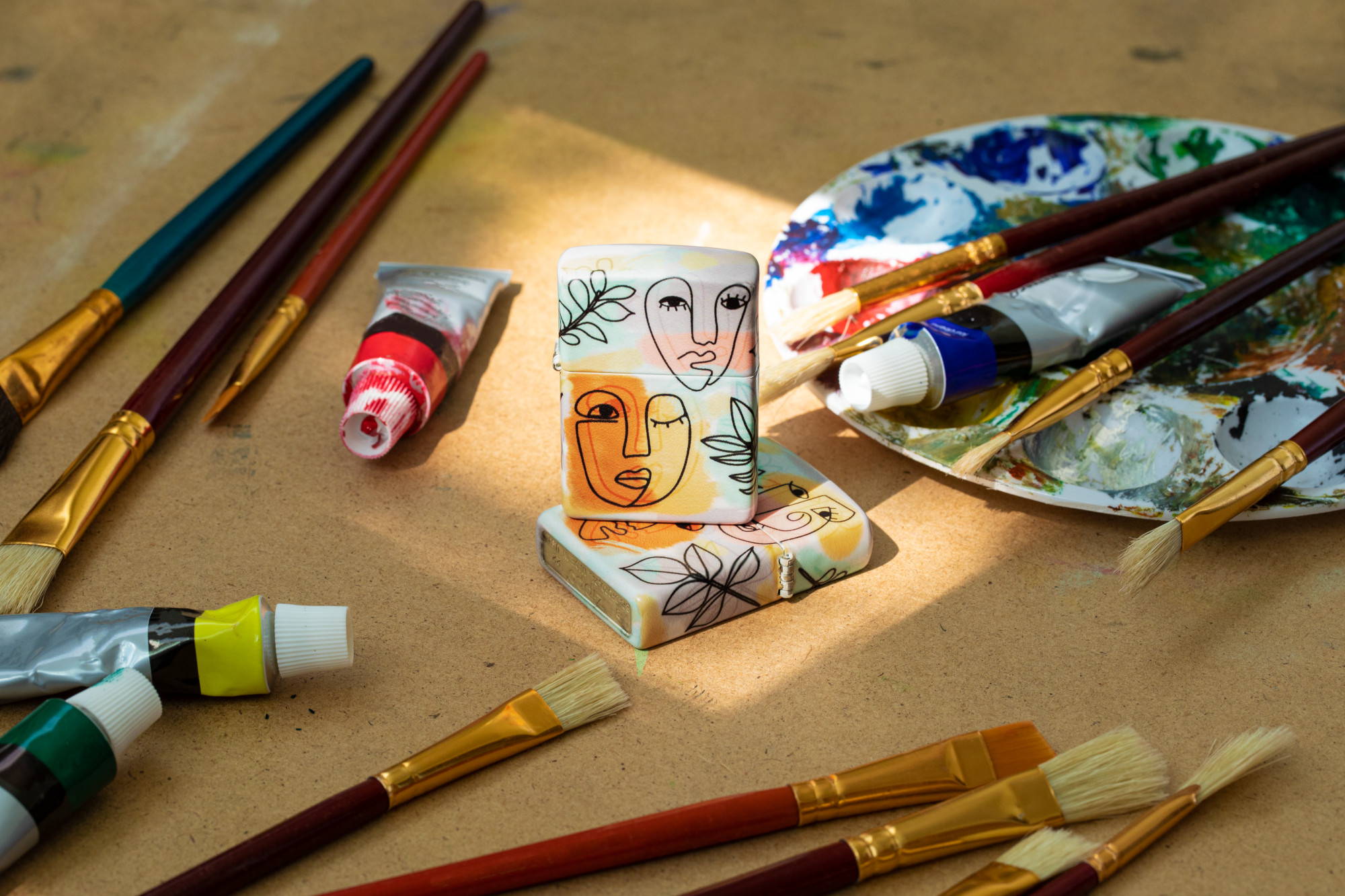 This 540 Color lighter showcases a seamless series of abstract line portraits and botanicals over a soothing watercolor backdrop for a contemporary take on a timeless genre.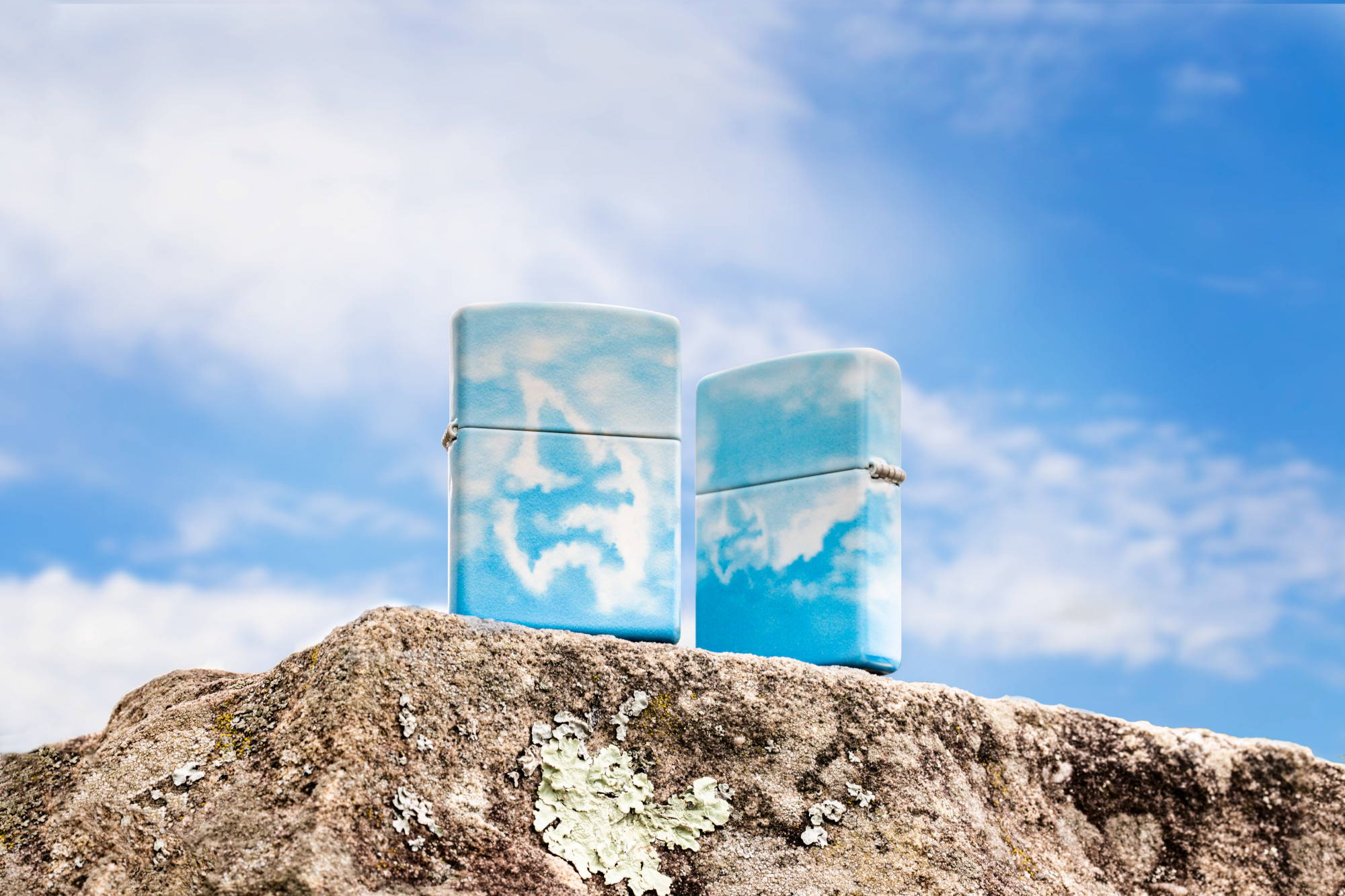 Just like those lazy summer days spent cloud gazing, this 540 Color lighter is surrounded on all sides by a calming blue sky and fluffy clouds. Look a little closer and you might even spy the classic Zippo flame icon drifting by.
Previous Round Best Sellers: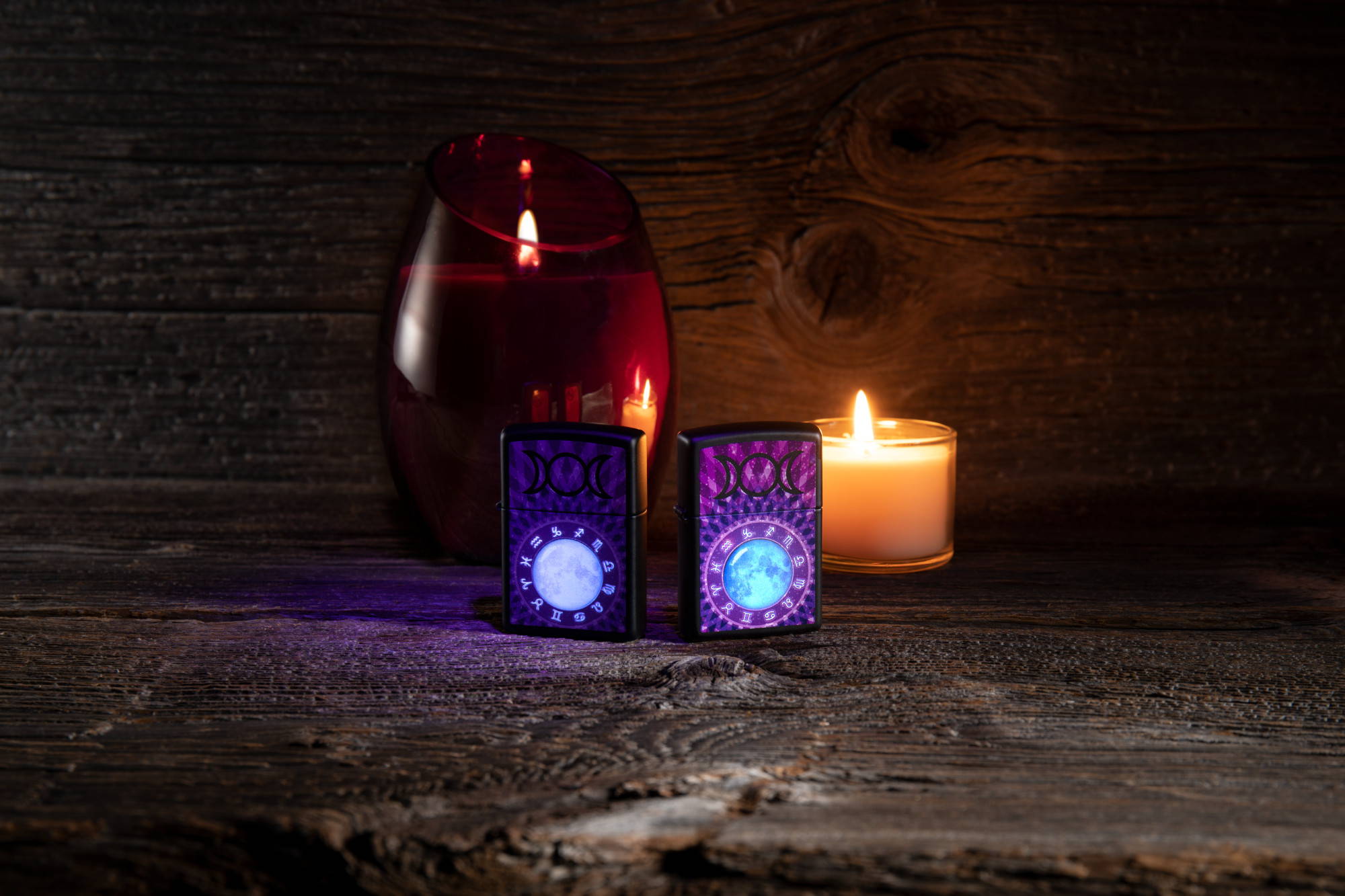 The stars have aligned to create this stellar Color Image design. The celestial Black Matte lighter is dreamy from any angle and shines even brighter under ultraviolet light thanks to our proprietary Black Light process.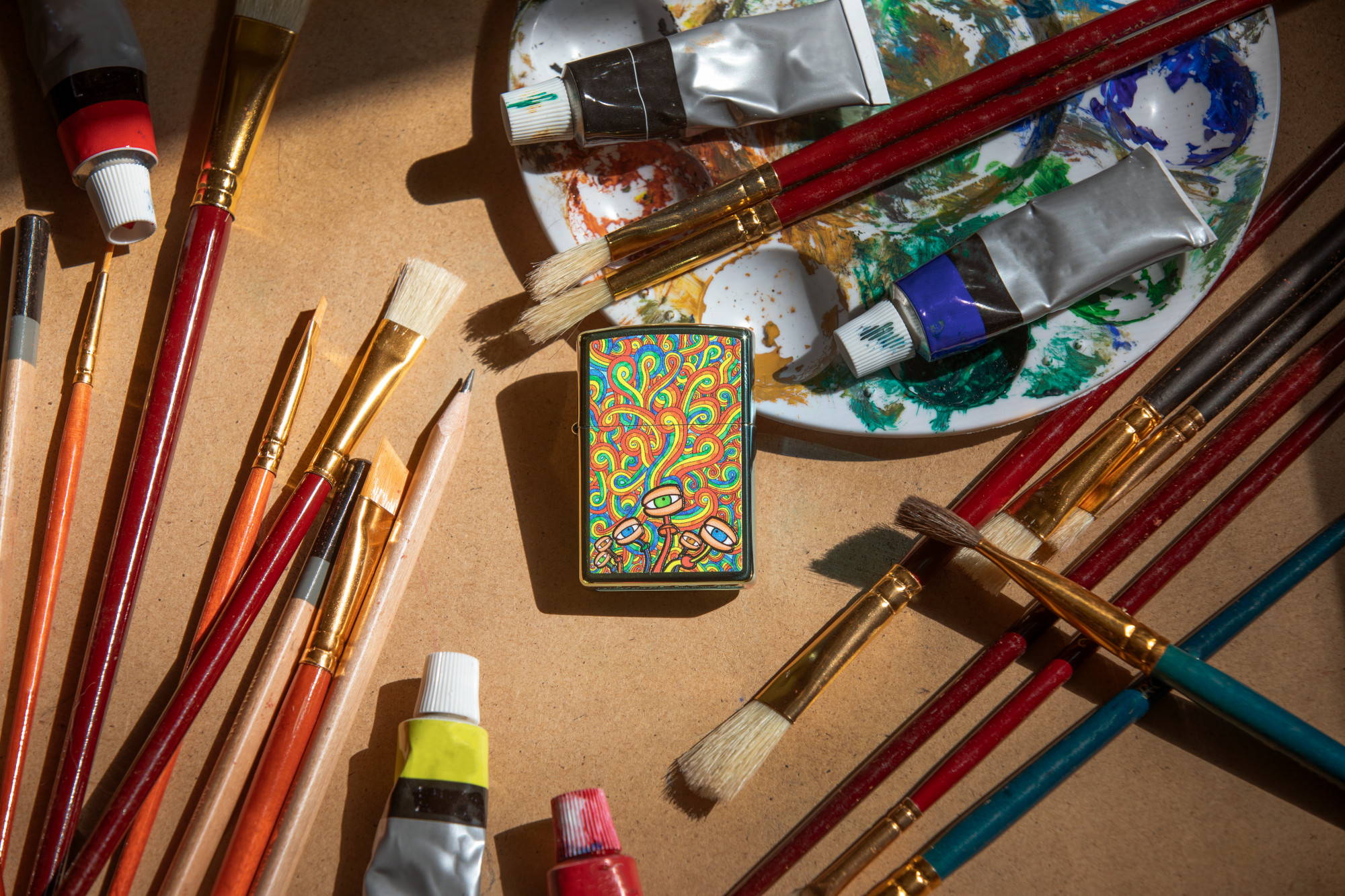 Psychedelic Imagery Design

Dazzling rainbows swirl every which way on this totally hypnotic High Polish Teal lighter. The mesmerizing Color Image design is anchored by a group of curious characters collectively keeping a watchful eye.
---
Slim Lighter
Classic Lighter
1935 Replica Lighter
Vintage Lighter
1941 Replica Lighter
Armor Lighter

'One Box' with

silver foil lid

'One Box' with special

'Vintage' I-card

'One Box' with

silver foild lid