Black Ice® Triangular skull Design
SKU: 150-072568
---



---
Slim Lighter
Classic Lighter
1935 Replica Lighter
Vintage Lighter
1941 Replica Lighter
Armor Lighter

'One Box' with

silver foil lid

'One Box' with special

'Vintage' I-card

'One Box' with

silver foild lid

---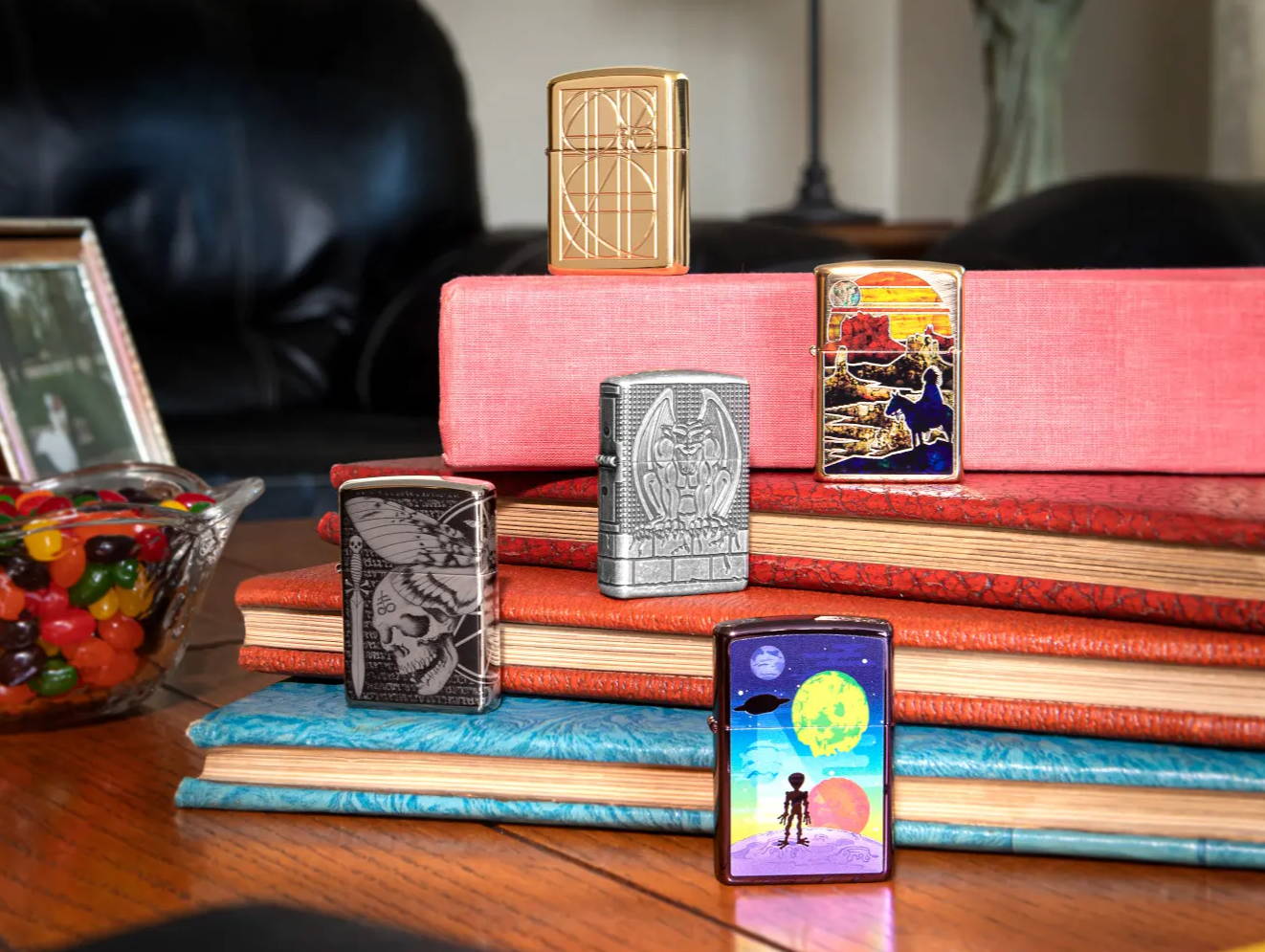 About the Web Debut Lighters
The collection of web debut lighters are designed specially for our fans and featured first on zippo.com! These fun, trendy lighters feature subjects and elements that our fans have asked for. When combined with Zippo's signature processes, these new designs form a unique collection of stunning lighters. Click here to Shop Now!
All Zippo windproof lighters are American made in Bradford, PA.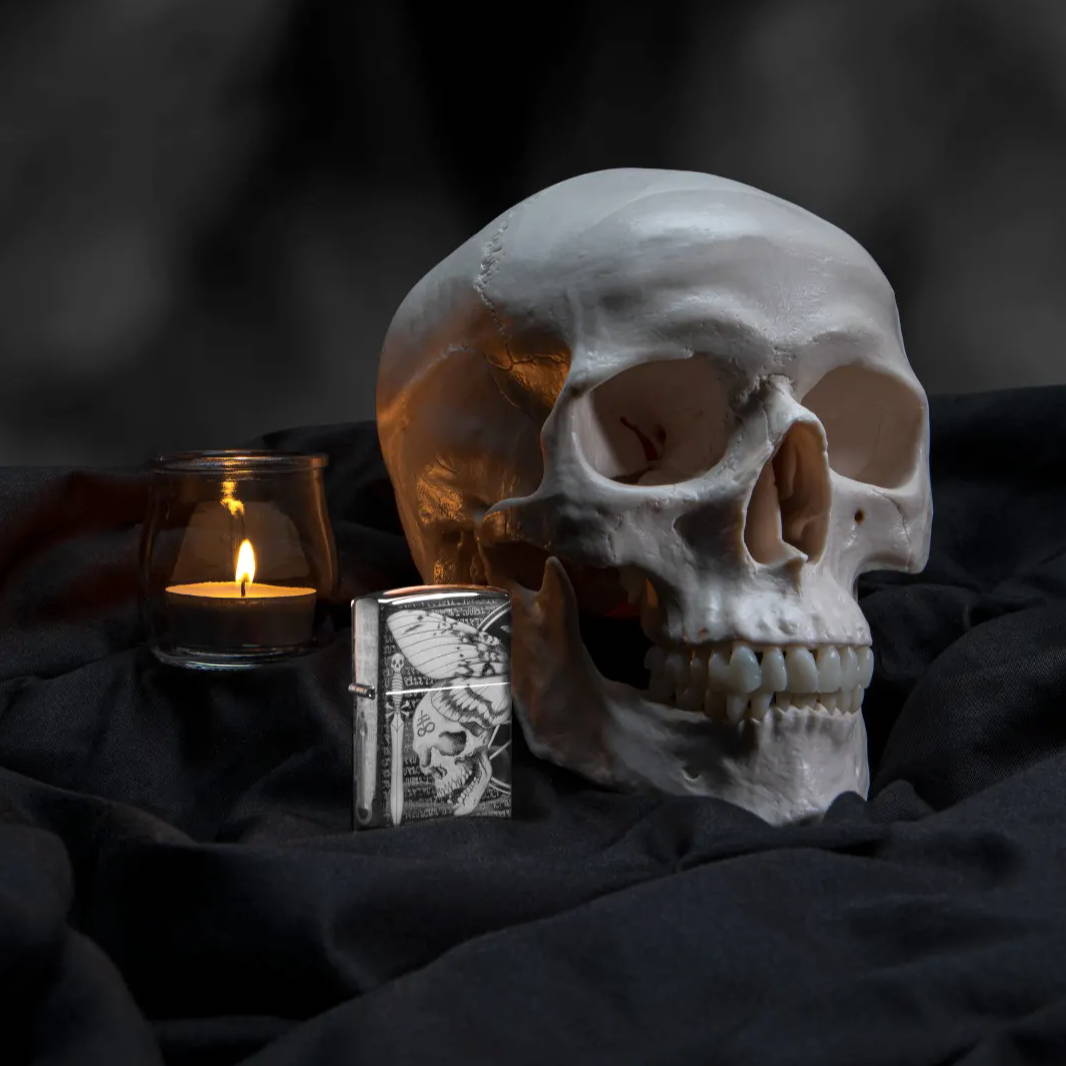 Death and darkness become one with this Hawkmoth design. The Hawkmoth, which is easily distinguishable by the human skull marking on its thorax, is wrapped around this High Polish Black lighter, using the photo image 360° method. Occult markings, as well as Skulls and daggers, complete this wicked design.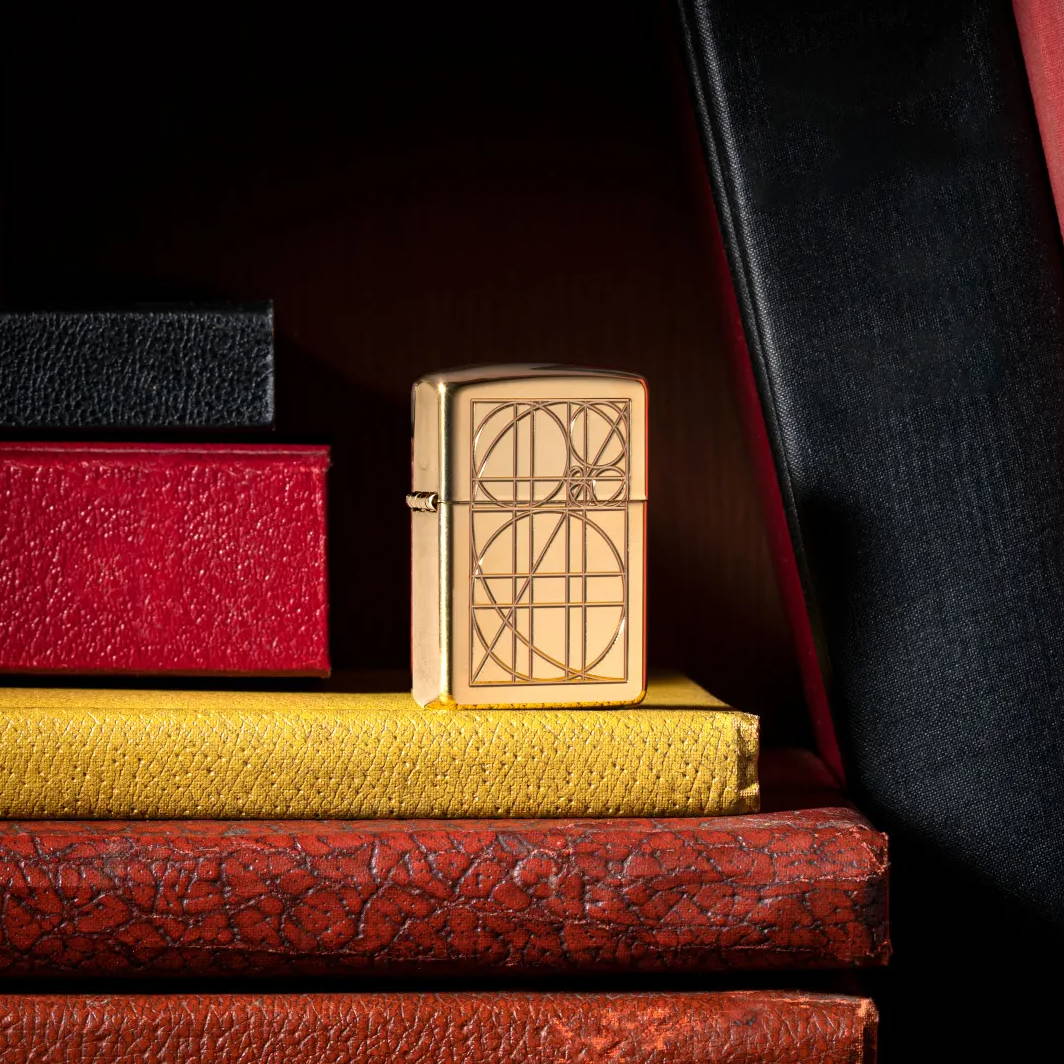 The Golden Ratio is found in nature and famous pieces of art around the world, and now you can find it on this Zippo lighter. The eye-pleasing ratio of Fibonacci's mathematical equation is perfectly deep carved into an Armor® High Polish Brass lighter, proving once more that the golden ratio can be found anywhere!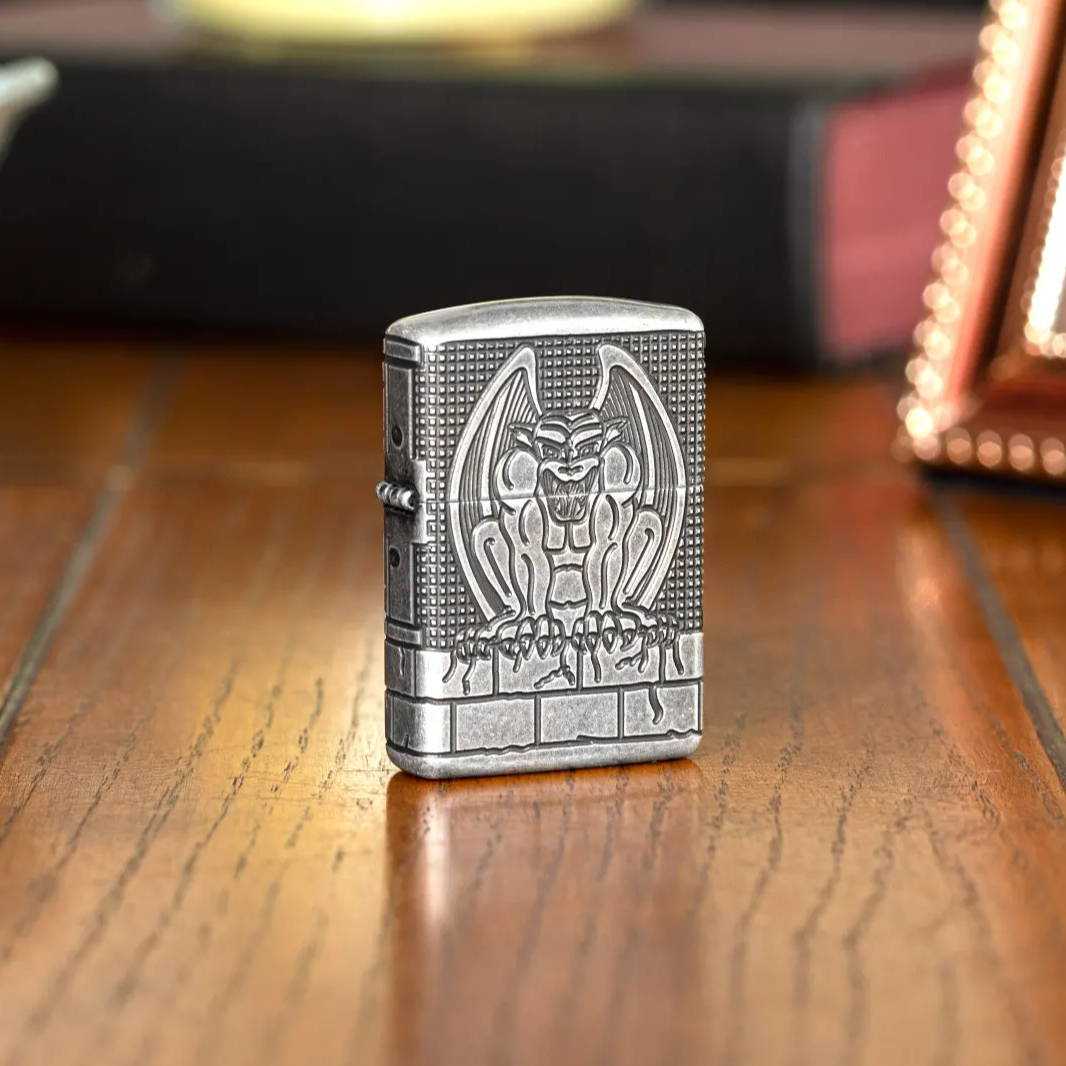 Armor® Antique Silver Gargoyle

A fierce Gothic watchdog for your pocket, ready to swoop in from his architectural Celtic perch at a moment's notice. This Armor® Antique Silver lighter uses a 360-degree MultiCut process to give you the feeling that it's coming straight out of a European cathedral.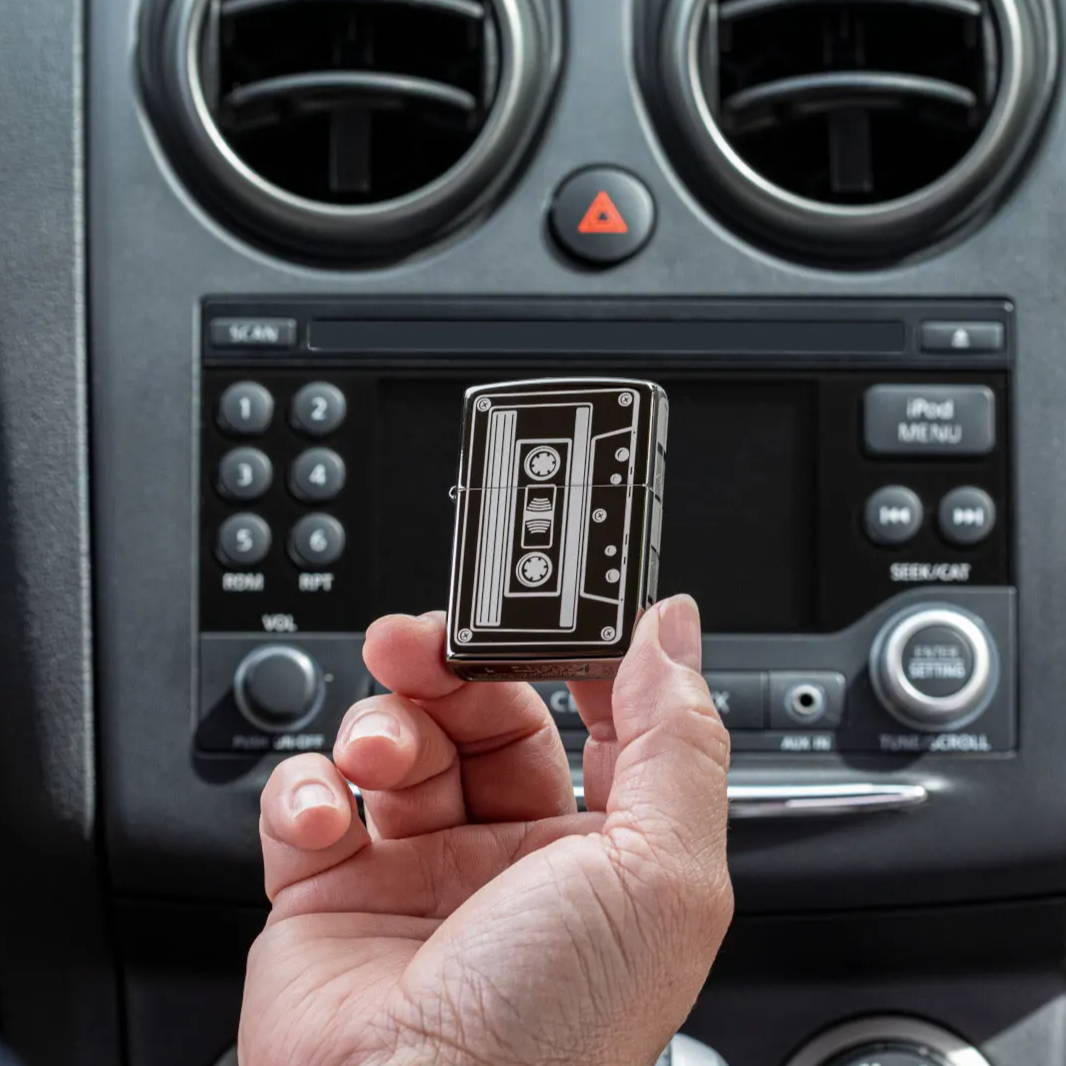 No need to rewind, just enjoy the sweet nostalgia of this Cassette Tape design. Laser engraved on five sides of this Black Ice® lighter is different aspects of a vintage cassette tape, ready to play your favorite 90s jam. Relive the good ole' days with this throwback design today.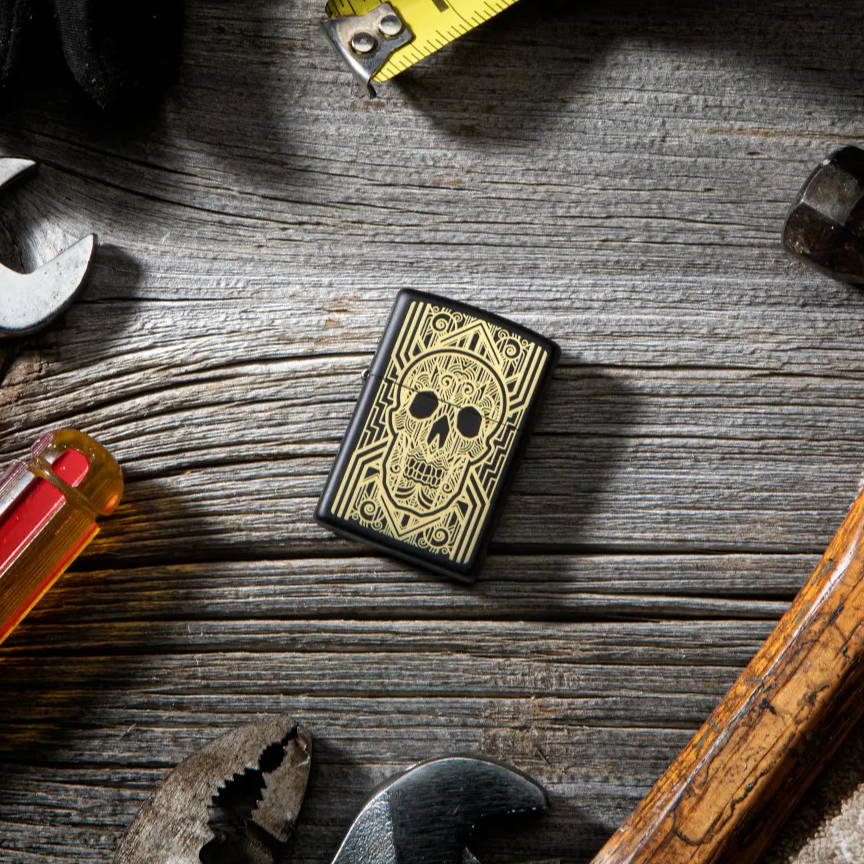 This design takes a modern twist to the sleek elegance of the 1920s Art Deco movement. Geometric shapes are laser engraved on a Black Matte lighter, exposing the brass, giving the skull and diverging lines a golden sheer. Curved ornamental elements are perfectly curated on five sides of this lighter, making it an artful addition to your Zippo collection.
Previous Round Best Sellers:
Dead Man's Hand is the most famous hand in poker with a pair of black aces and black eights. Wild Bill Hickok was allegedly holding this hand when he was gunned down in 1876. This two-sided, color imaged design depicts that very hand on a Classic Black Matte lighter. Flip it around to see the back of the infamous hand.
This tarot card design depicts the Messenger of Death- an eerie skeleton riding a horse, wielding a scythe. The word "Death" is a scripted text across the bottom with a sword piercing through it. The color image process on this Black Matte lighter really brings the image to life (or death).
---
Slim Lighter
Classic Lighter
1935 Replica Lighter
Vintage Lighter
1941 Replica Lighter
Armor Lighter

'One Box' with

silver foil lid

'One Box' with special

'Vintage' I-card

'One Box' with

silver foild lid