The Mazzi 25th Anniversary
Airbrushed Collectible SOLD OUT

But you can still purchase the 540 Color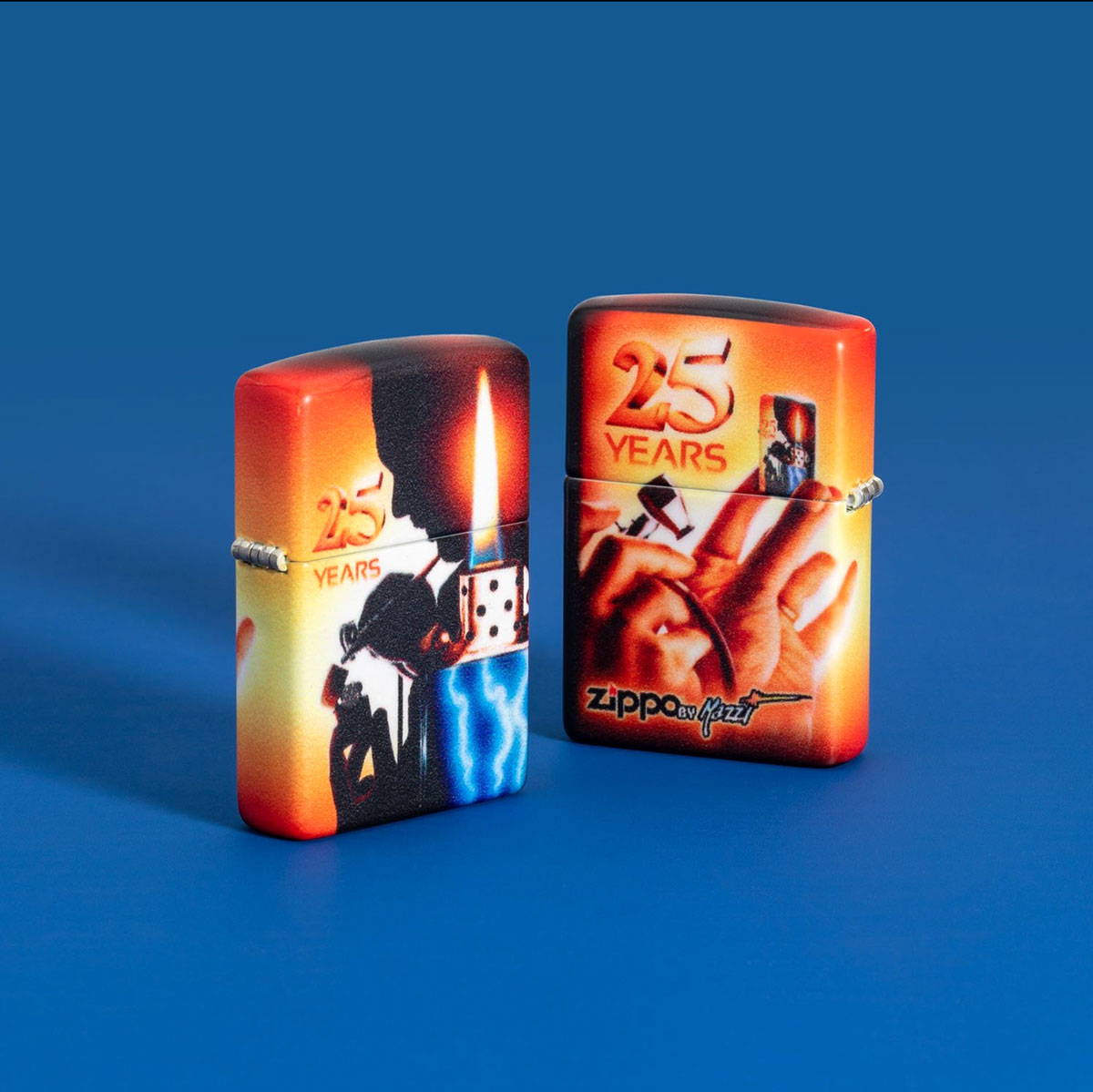 Mazzi 25th Anniversary 540 Color
Zippo is able to replicate Mazzi's intricate artwork - from his vivid pigment choices to the lifelike shading and dimensionality that are indicative of his style - in state-of-the-art 540 Color, allowing Mazzi's imaginative creations to fully envelope the lighter.
Celebrating 25 Years of Mazzi's Partnership with Zippo.
---
You may know of his partnership with Zippo but did you know these other facts about the artist?
• Started his airbrushing business in 1985 after obtaining the title "Art Master" in graphics and photography.
• Paints for private collectors and large companies from different sectors, notably Maserati Auto, Ferrari, and of course, Zippo.
• Has designed pieces for the Prince of Wales and the King of Saudi Arabia.
• In 2001 Mazzi created the Zippo Club Italia, a Zippo collectors club centered around Mazzi unique airbrushed artwork.
• In April, 2021, Mazzi was one of four artists featured in Zippo's Artist Live Stream. Limited to only 250 lighters, his design sold out in 4 minutes!
Claudio Mazzi designs and trademarks are used under license from Kreo di Mazzi, & C Snc. To Zippo Manufacturing Company. All Mazzi designs are protected by copyright.