ORIGINAL, LIMITED-EDITION DESIGNS
(500 pieces each)
Tune in for a peek at the artists' creative process.

At the end of each session their original, limited-edition Zippo lighters with be available exclusively on zippo.com while supplies last.


So make sure to catch the livestream and get first dibs on these never-before-seen works of art as soon as they drop.
You know their music. You've seen them on the silver screen. But did you know they're also passionate visual artists? Now, Zippo is bringing some of your favorite names in music and movies together to celebrate the Art of Rock.


The Art of Rock Livestream series will highlight seven performers over six weeks. Every Friday from January 14 through February 18, tune in to either the Zippo or Zippo Encore Facebook pages at 3 p.m. EST for a live conversation with host Jose Mangin and your favorite artists.  
Friday, January 21
3:00 p.m. EST

American drummer and vocalist Brann Dailor is best known as a member of heavy metal band Mastodon, but his talents go far beyond what he's capable of behind a drum kit: he's also quite impressive with a sketchbook. Growing up, his parents thought he was on track to become a visual artist, but he ended up going full bore into the drums at age 15. During the COVID-19 pandemic, the self-proclaimed clown enthusiast rediscovered his love of drawing through his daily clown sketches. Each day during lockdown, Brann illustrated his mood that day in clown form.
Self-proclaimed clown enthusiast Brann Dailor's COVID-19 pasttime comes to life on this Candy Apple Red lighter. Dailor expressed his mood through daily clown sketches during lockdown, and this particular moment in time is captured with our Color Image process.
Guitarist, Vocalist: Sepultura, Soulfly, Cavalera Conspiracy, Killer be Killed
Friday, January 14
3:00 p.m. EST

Massimiliano Antonio "Max" Cavalera is a Brazilian-born singer, songwriter and guitarist. He currently plays in heavy metal bands Soulfly, Cavalera Conspiracy and Killer be Killed. The Heavy Metal legend's career took off in 1984 when he joined forces with his brother, Igor, to co-found death-metal band Sepultura. He was the band's lead singer and rhythm guitarist before forming Soulfly in 1997. Cavalera has been the band's front man ever since. The musician has a strong passion for his work in the music space and is truly an ambassador to all things heavy metal. The creative genius' passions go beyond music, as the wickedly talented vocalist and guitarist is also a skilled painter and illustrator. He's also a father to five children and currently resides in Phoenix, AZ with his wife Gloria.

Heavy-metal legend Max Cavalera's talents go far beyond his skill as a singer, songwriter and guitarist. As a painter and illustrator, he adds vibrant color to heavy-metal themed drum heads and album covers. This fierce dragon is applied to a White Matte lighter using our Color Image process.
Actor: The Twilight Saga, X-Men, Descendants

Friday, January 28
3:00 p.m. EST

Nils Allen "Booboo" Stewart, Jr. is an American actor best known for starring as Seth Clearwater in The Twilight Saga. He's also starred in several other television and movie productions including X-Men: Days of Future Past; Let Him Go; Julie and the Phantoms; and Descendants. In addition to his acting career, Booboo is a visual artist whose prints encompass his love for text, colors, textures and letting go of perfection.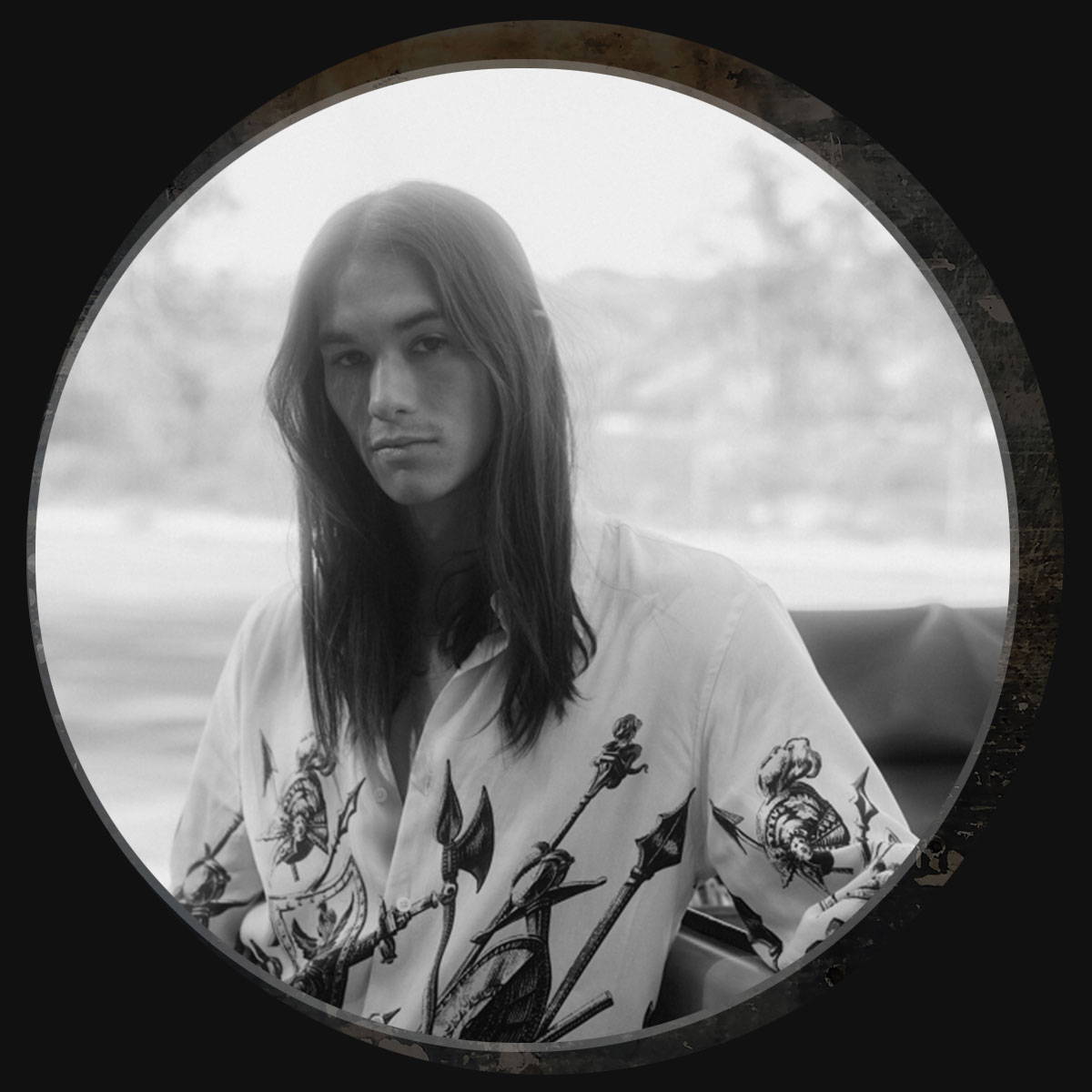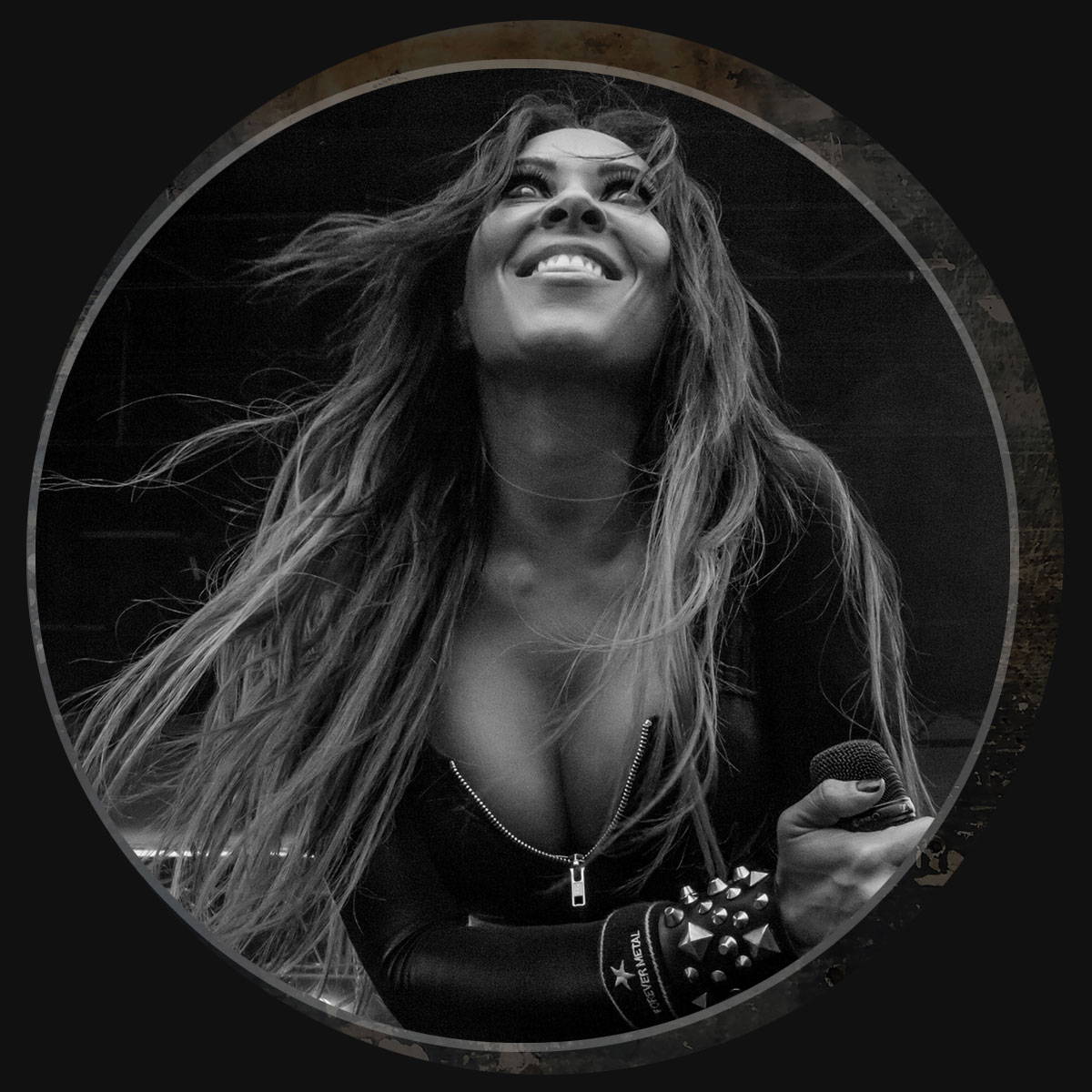 Frontwoman, Butcher Babies
Friday, February 4
3:00 p.m. EST

Carla Harvey is an author, musician, artist and grief counselor. Smitten with rock 'n' roll tales of the Sunset Strip, she made the pilgrimage to Hollywood from her native Detroit where she got her first break as an entertainment reporter for The Playboy Channel. After successfully hosting two television series for the Bunny, Harvey took a break from Tinseltown to earn her degree in Mortuary Science and explore a career in embalming before returning to her first love, music. These days, Carla is best known as frontwoman for international heavy metal band Butcher Babies, but when she's not touring the globe, her passion is comic book art and illustration. Dubbed a "comic book mastermind" by Hustler Magazine, Harvey has published two comic book series and a full-length novel, Death and other Dances. Her artwork has also graced the cover of iconic Heavy Metal Magazine and an issue of Famous Monsters Magazine. In 2016, Harvey felt called back to the death industry and founded GOOD GRIEF, a bereavement center catering to the grief and mental health needs of metal heads. Carla recently made the move back to the Midwest after 20 years in LA. She currently resides in Chicago and is the best dog mom ever, according to her Pit Bull.

Friday, February 4
3:00 p.m. EST

Charlie Benante is an icon in the music world, best known as the drummer for heavy metal band Anthrax. A pioneer of double-bass drumming, he is credited with creating and popularizing the blast beat in thrash metal and praised for his lightning-fast double kick technique. Also an accomplished guitarist, he composed the majority of the music throughout Anthrax's discography alongside rhythm guitar player and band leader Scott Ian. In addition to his musician duties, Benante is also a graphic artist and has created many of Anthrax's album covers and T-shirt designs. When he's not making music or art, Charlie is probably drinking coffee. His love of the bean has led him to create three blends with Chicago's Dark Matter Coffee.

Drummer: Fever 333, Night Verses
Friday, February 11
3:00 p.m. EST

Grammy-nominated drummer Aric Improta is best known as the drummer for American rock bands Fever 333 and Night Verses. The drummer is recognized in the music community for his passionate performance as well as his masterful technique. When he's not behind a drumkit, you can find Aric dedicating time to his visual art. His intricate illustrations consist of multiple layers and take many hours of dedication to produce. An undeniable level of commitment goes into each piece, which is immediately noticeable and appreciated. The musician and artist has collaborated with several brands throughout his career. Most recently, Improta designed an exclusive line of drumheads with Remo. Each drumhead is covered in the Rockstar's original illustrations.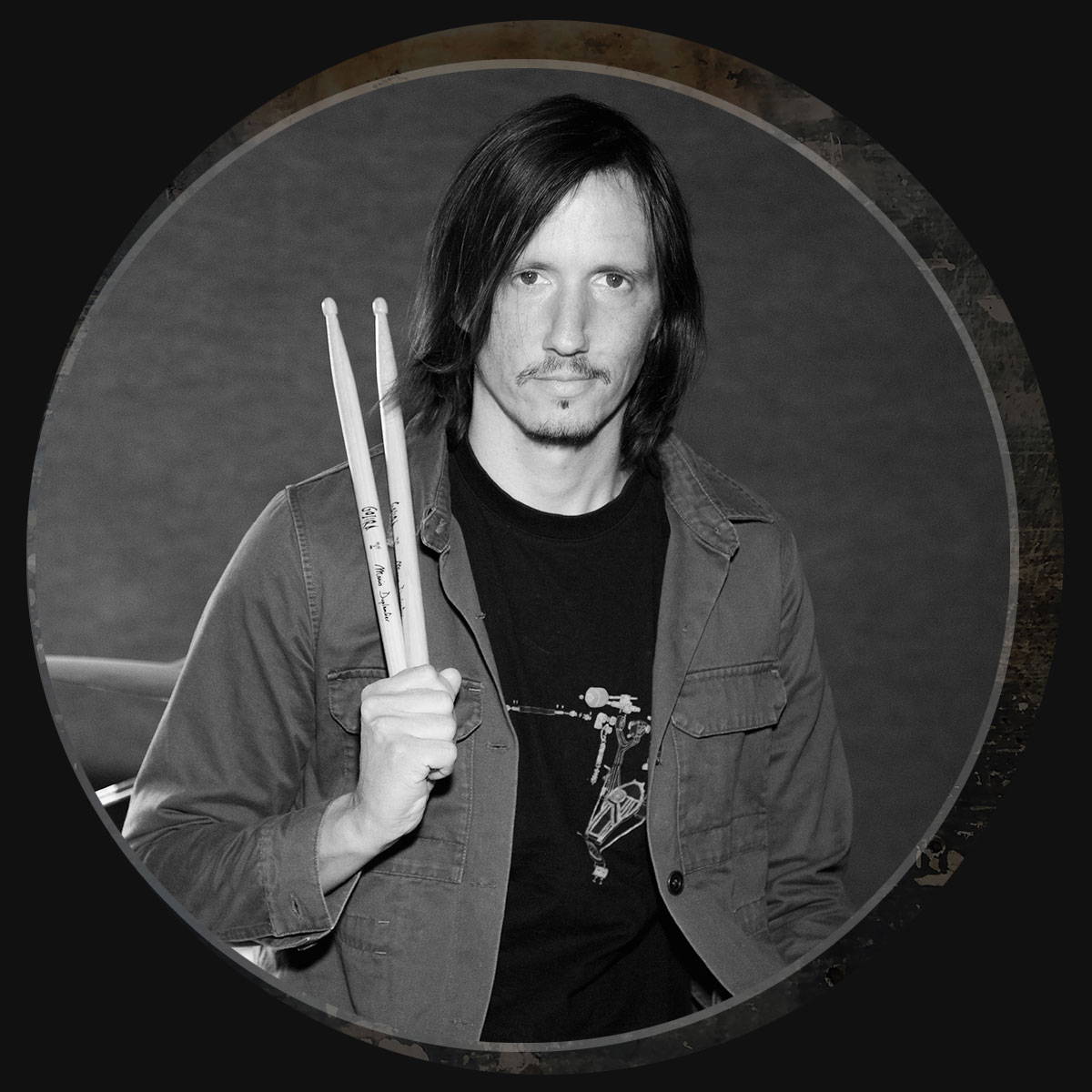 Friday, February 18
3:00 p.m. EST

French-American musician and artist Mario François Duplantier is best known as the drummer for death metal band, Gojira. The internationally recognized, technically precise drummer grew up in a family where the arts played a significant role. He developed his painting, drawing and musical talents in an environment full of creative freedom. In 1996, Mario and his brother joined forces to start Gojira. His travels around the world while touring with his band inspired him to transform each trip into drawing and painting sessions. Duplantier's surrealistic paintings tell a variety of stories through hybrid characters and strange animals. The artist's favorite tools to work with are Glycerol, Chinese ink, garbage and old paintings.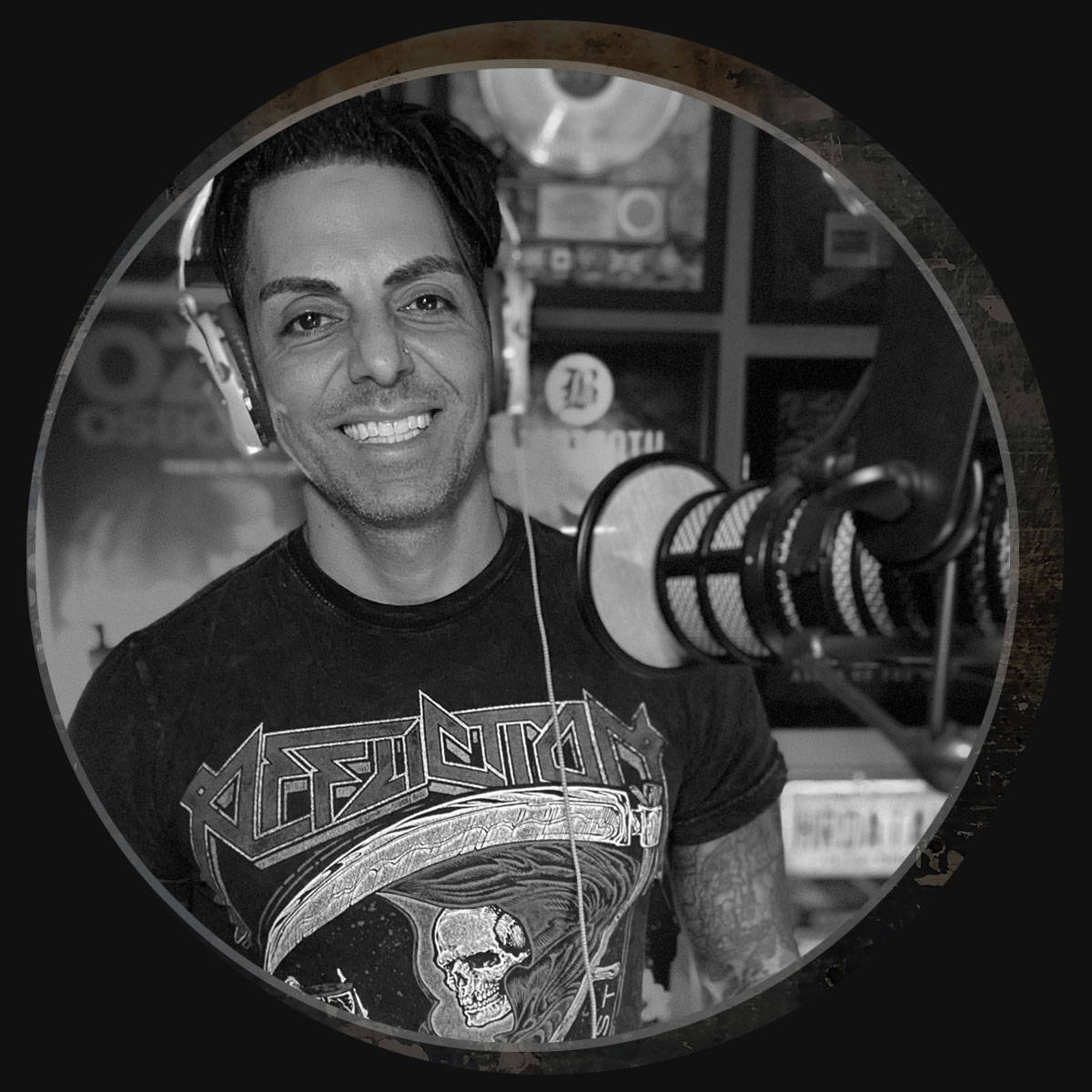 Jose Mangin has served as the face of Zippo Encore since 2017 as the host of Zippo Sessions, meet-and-greets at Encore activations at festivals and most recently the content series, Zippo Encore Live with Jose Mangin, which aired during the peak of the pandemic in 2020. Jose has worked with SiriusXM for nearly two decades and has hosted many of the biggest festivals that rock and metal music have to offer. His ongoing role of Metal Ambassador across the globe and overwhelming passion for music makes him the perfect fit for Zippo Encore.

Lighters come packaged in a gift box.
• For optimal performance, fill with Zippo lighter fuel.
• Genuine Zippo windproof lighter with distinctive Zippo "click"
• All metal construction; windproof design works virtually anywhere
• Refillable for a lifetime of use; for optimum performance, we recommend genuine Zippo premium fuel, flints, and wicks
• Made in USA; Lifetime guarantee that "it works or we fix it for free™"
• Fuel: Zippo lighter fuel (sold separately)